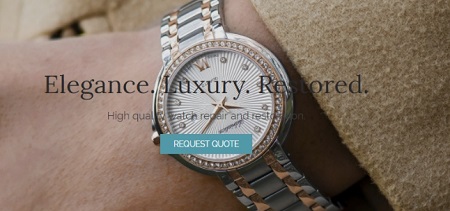 Watch Fix
Address:
23 west 47th street, Booth #12
New York, NY 10036

Phone:
(646) 564-5651

Website:
http://www.restorationwatches.com

Hours:
Mon – Fri 09.00 am – 08.00 pm

Payment Method:
All credit cards
Cash, checks

Social Media Links:
https://www.linkedin.com/in/watch-fix-941098161/

https://twitter.com/Watchfix09Fix

https://www.google.com/maps/place/Watch+Fix/@40.757565,-73.9820467,17z/data=!3m1!4b1!4m5!3m4!1s0x0:0xf27933b80a3b2a50!8m2!3d40.6890886!4d-73.947089

https://web.facebook.com/pg/Watch-Fix-552334498484497/


Category:

Watch Repair, Repair Service.
Keywords:
watch band replacement, watch buyer, watch buyers, watch repair, repair watch, fix watch, watch battery, watch strap, watch battery replacement, watch strap replacement, watch battery replace, watch strap replace, replace watch battery, replace watch strap, rolex buyer, rolex buyers, rolex repair, rolex watch buyer, rolex watch buyers, rolex watch repair, fix rolex, sell rolex watch, sell rolex, repair rolex, watch repair near me, watch restoration, watch polishing, watch engraving, luxury watch repair, watch repair shop, fix watches near me, Vintage Watch Repair, Antique Watch Repair, Watch Glass Repair, Watch Bands, Watch Straps, Watch Bracelet, Best Watch Repair, Watch Appraisal, watch dial refinishing, watch buyers near me, New York, NY.
Description:
Having your watch repaired is something you need to take seriously. While there are plenty of places that can perform watch repairs, they aren't all the same. Here at Restoration Watches, you will work with Mark Livak, who is recognized as the premier watch repair professional in the area. He has more than 35 years of experience working on watches, and will put his years of hard work into your watch repair.
In addition to repairing watches, we are the top watch buyers in New York. This means if you have a watch that you no longer wear or don't want for some reason, you can bring it in and get an offer from us. We will do a free, no-obligation appraisal on the watch and let you know what we can pay for it. If you like the offer (which we think you will) we can complete the paperwork and get you the money you are owed right away. This is by far the best way to sell a watch in New York today.
Whether you just need your watch battery replaced, or you want to have some minor scratches polished out, or you need a full restoration completed, we are here for you. You can bring your watch in to get a free estimate on how long it will take to fix your watch, and how much it is going to cost. We're sure you will be pleasantly surprised at just how affordable our repair services are.