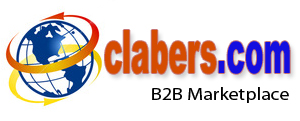 B2b Lead Generation
Setting up a thriving retail business is certain to depend on the quality of the stock sourced. It helps to invest the time and effort into locating the right places to purchase the wholesale merchandise. A retailer is able to source the products in a variety of ways, which might relate to searching online, attending trade shows, using library resources, or joining buyer groups.

Here three of the major options for connecting the buyers and suppliers -

Manufacturers

One possible option to source the right products is to make contact with the manufacturers who might offer the opportunity of selling their merchandise at wholesale prices to those in the trade. It is likely that a high minimum order or large quantity order is required to take advantage of this type of service. If hoping to trade in a specific type of product, it often benefits to make contact with several of the manufacturers to see if they are willing to sell direct. However, if you aren't able to buy direct, many of these manufacturers are likely to be willing to provide information on official distributors who can offer the products you are hoping to purchase.

Importers

Importing a range of products is now a much easier process due to the simplicity in getting in contact with the foreign companies via the internet. A quick search online should present a variety of companies able to offer the attractive prices and order sizes to match the needs of the small or large-scale retailers. Prior to making an order with one of the importers, it helps to conduct the necessary research. It helps to have a full understanding in relation to all costs involved, product life cycle, shipping time, paperwork, etc.

Distributors

A distributor is able to trade in high volume and a diverse range of products. Since the distributor is also looking to make a profit, the cost of the items sold are likely to be slightly higher than what might be expected if purchasing direct from a wholesaler or manufacturer. An advantage of using the distributors is the ability to buy low quantities with minimal restrictions in place for order sizes.

In the process of sourcing the merchandise it certainly helps to evaluate the qualities of each of the potential trading partners. Look for those companies able to offer superior customer service, reliable delivery, and high-quality products. Information like this is gained through speaking to sales representatives, marketing material, and online references.

Clabers is the leading marketplace for B2B lead generation and connects buyers and suppliers worldwide.